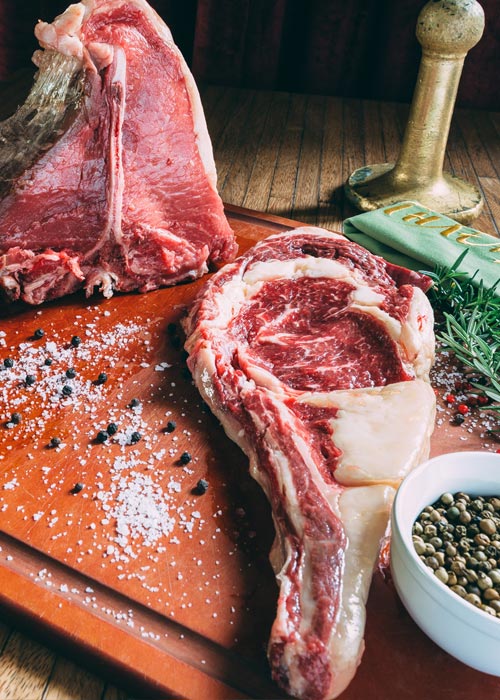 A true meat experience
One of the best Meat and Wine restaurant in Athens...
Awarded restaurant
TOP NOTCH 2021
Greek Cuisine Award 2017,2018,2019, 2020

In Telemachos Athens we chose our ingredients extremely carefully. A hand cut tartar or a classic carpaccio reflect the top quality of our meat, whereas traditional grills, a French styled rotisserie and a Josper oven grill every piece to perfection. Lamb, mutton, pork, veal and beef coming from small Greek farms, as well as American Black Angus Beef and Italian Fassona Piemontese, classic and unusual cuts and impressive dry-aged meat selection combine the best parts of a high end Greek taverna and the lattest international steak house trends. Our anthology of Greek charcuterie adds the final touch to a mutli-faced scenario that gets the carnivorous juices running.